YOUR IMAGINATION SETS THE LIMITS
With a lifting capacity of up to 330 lb / 150 kg, the range of applications is virtually unlimited.
√ The installation of doors, windows, and cabinets. 
√ Flooring and the construction of porches, decks, and frameworks.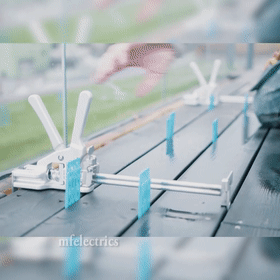 All this and much more can easily be done with controlled precision thanks to the unique construction of the All-Steel Tile Height Regulator handheld jack.