😊 Returns>>Fast refund within 30 days if you are not satisfied, 100% money back guarantee. 🚢 Shipping>>We ship from USA and arrange the fastest shipping for you.
Learn more
?Buy Plant Tying Machine will receive FREE Tapes+ Staples (10pcs roll Tape and 1,000pcs staples)!
Note:?The tape is biodegradable.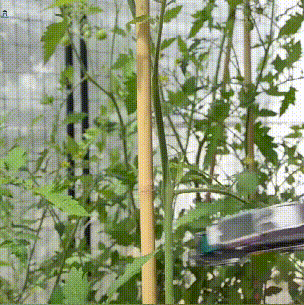 It cost less time, Tie the branches firmly!
without damaging the tender stems and vines, or scratching your hands.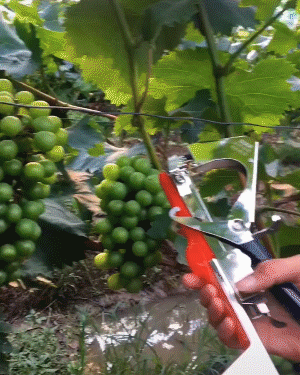 Simply squeeze the handle to stretch tape between the jaws and it is ready to wrap the stem.?A second squeeze staples and cuts off the tape. It is that easy!??
Home gardeners, nurserymen, tree growers, vineyards, and orchards have all experienced the time-saving potential of theTying Machine.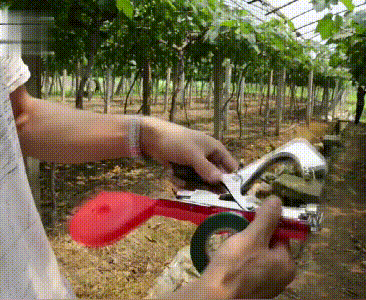 Suitable for fixed binding of Various branches, lianas such as grapes, tomato tomatoes, cucumbers, peppers, flowers and gardens, and other tools in all aspects of life.
FEATURES:
Environmentally FriendlyThe tape is biodegradable so it recycles directly back into the planet.?Made from durable manganese steel.
Easy OperationOne hand operation, this binder machine can easily tie plants to support sticks and lines. easy operation, high efficiency, will not damage the plant.
Adjustable Tape CircleThe opening of the Tape Circle can be adjusted at any time depending on how much you need each time which can fit different plants.
High efficiencyA great tool to have in a greenhouse, garden, or summer house. Greatly improve your efficiency, saving labor costs, and save time as well.
HOW TO USE:
?Hold handgrip and press down with force, when you hear a voice of "da". the tape is hooked by hook, loose handgrip to take out the tape, pay attention that you can't use an excessive force.
The branch of crop needs to bind overlap from wire and other materials, and tie both them with the tape, and quickly press down the handgrip by force.
After cut, the adhesive tape off you should loosen the handgrip quickly and make a redundant small tape to spring out.
Attention: Tape bound should be parallel with the nail groove.
SPECIFICATIONS:
Item Type: Garden Tool
Material: Metal + Plastic
Color: YellowGreen?
Size: Approx. 33 * 31 * 9cm / 13 * 12.2 * 3.3in
Scope of application:?vine plants such as tomatoes, cucumbers, grapes, and eggplants